Crew
Gale Anne Hurd - Executive Producer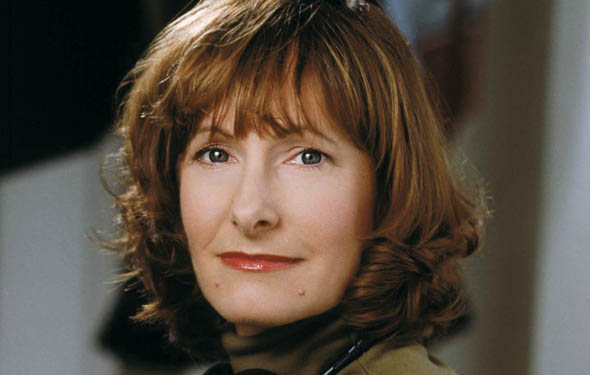 Gale Anne Hurd is one of the industry's most respected and innovative film and television producers. Over the course of her career, Hurd has developed and produced films that have garnered critical and popular acclaim. By continually selecting daring material, championing technological innovations and remaining hands-on in her approach, Hurd has carved out a leading position in the previously male-dominated world of the blockbuster and become a recognized creator of iconic cultural touchstones.
Hurd is currently developing the feature films The Nameless with Route One and Hellfest with CBS Films. Hurd's indie film Very Good Girls, starring Dakota Fanning and Elizabeth Olsen, is in post-production.
Hurd's company, Valhalla Entertainment, has an overall deal with Universal Cable Productions to develop new television and digital series. She is actively developing an adaptation of O.C.T based on the graphic novel by Rosario Dawson, David Atchison and Tony Shasteen, as well as an adaptation of Annie Jacobsen's novel, Area 51: An Uncensored History of America's Top Secret Military Base, for AMC, and is adapting Lord Jeffrey Archer's The Eleventh Commandment for television with New Franchise Media.
Hurd serves on the Academy of Motion Picture Arts and Sciences' Board of Governors as an officer of the Producers Guild of America. She chairs the Nicholl Fellowships in Screenwriting Committee at the Academy of Motion Picture Arts and Sciences, serves on the Executive Committee of the Producers Branch and is a member of the Film Festival Grants Committee. An avid scuba diver, Hurd serves on the Advisory Boards of Heal the Bay and Reef Check. Hurd also serves on the Advisory Board for Artists for Peace and Justice. She was honored by Global Green USA with the Entertainment Industry Environmental Leadership Award, the Telluride Tech Festival Award of Technology, the Crystal Award from Women in Film, the New York Women in Film and Television's Loreen Arbus Awards, the UCLA School of Theater, Film and Television/Producers Guild of America's Vision Award and the PGA's Charles Fitzsimons Award for her service to the Guild.
Read an interview with Gale Anne Hurd for Season 1 »
Read an interview with Gale Anne Hurd for Season 2 »
Read an interview with Gale Anne Hurd for Season 3 »
Read an interview with Gale Anne Hurd for Season 4 »
Read an interview with Gale Anne Hurd for Season 5 »