Crew
Frank Darabont - Writer / Director / Executive Producer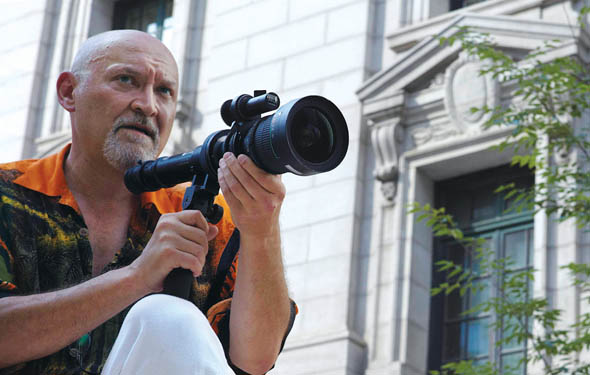 Three-time Oscar nominee Frank Darabont was born in a refugee camp in 1959 in Montbeliard, France, the son of Hungarian parents who had fled Budapest during the failed 1956 Hungarian uprising. Brought to America as an infant, he settled with his family in Los Angeles and attended Hollywood High School. His first job in movies was as a production assistant on the low-budget 1981 film, Hell Night, starring Linda Blair. He spent the next six years working in the art department (set construction and dressing) while struggling to establish himself as a writer. His first produced writing credit (shared) was on the 1987 film A Nightmare On Elm Street 3: Dream Warriors, directed by Chuck Russell.
Darabont is one of only six filmmakers in history with the unique distinction of having his first two feature films as director receive Oscar nominations for Best Picture: 1994's The Shawshank Redemption (seven nominations) and 1999's The Green Mile (four nominations).
Darabont himself received Oscar nominations for Best Adapted Screenplay for each film (both based on works by Stephen King), as well as nominations for both films from the Director's Guild of America, and a nomination from the Writers Guild of America for The Shawshank Redemption. He won the Humanitas Prize, the PEN Center USA West Award, and the Scriptor Award for his screenplay of The Shawshank Redemption. For The Green Mile, he won the Broadcast Film Critics prize for his screenplay adaptation, and two People's Choice Awards in the Best Dramatic Film and Best Picture categories.
His third feature as director, The Majestic, starring Jim Carrey, was released in December 2001. In 2004, Darabont executive-produced the thriller Collateral for DreamWorks, with Michael Mann directing and Tom Cruise starring. Darabont's fourth feature directorial effort was Stephen King's The Mist, starring Thomas Jane and Marcia Gay Harden, released by Dimension Films in November 2007.
Darabont's work developing and executive-producing the television series The Walking Dead earned him numerous accolades including a 2010 Golden Globe nomination as Best Drama Series, and nominations for Darabont from both the Writers Guild and Directors Guild for his work on the pilot.
Read an interview with Frank Darabont for Season 1 »
Read an interview with Frank Darabont for Season 2 »