Cast Members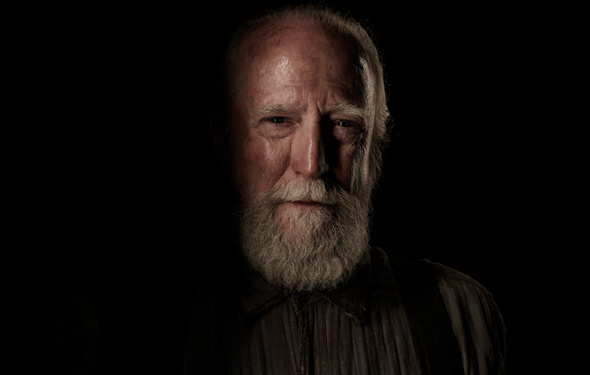 In a diverse motion picture career that has spanned more than four decades, Scott Wilson has worked with some of the film industry's most admired directors, such as Norman Jewison, Richard Brooks, John Frankenheimer, Robert Aldrich, Jack Clayton, Sydney Pollack, William Peter Blatty, Krzysztof Zanussi, Phil Kaufman, Ridley Scott and Michael Bay. Jewison gave Wilson an early break, casting him as a murder-suspect-proved-innocent in the classic In the Heat of the Night and opening the door for Richard Brooks to cast him in the Truman Capote classic In Cold Blood.
A native of Atlanta, Georgia, Wilson found his professional destiny when he was taken to Elliot Fayod's acting class by a friend and given a scene from the Eugene O'Neill play The Long Voyage Home.
Wilson has also appeared in Phil Kaufman's The Right Stuff, HBO's The Tracker, Walter Hill's Johnny Handsome, John Frankenheimer's The Gypsy Moths, Sydney Pollack's Castle Keep, Robert Aldrich's The Grissom Gang, Jack Clayton's The Great Gatsby, Tim Robbins' Dead Man Walking, Dale Rosenbloom's Shiloh, Steve Kloves' Flesh and Bone, Christopher Macquarrie's The Way of the Gun, Ridley Scott's G.I. Jane, Michael Bay's Pearl Harbor, Krzysztof Zanussi's The Year of the Quiet Sun and Our God's Brother. He also appeared as casino owner Sam Braun on the TV series CSI: Crime Scene Investigation.
He received a Golden Globe nomination as Best Supporting Actor for The Ninth Configuration and an Exemplary Achievement award from the Floating Film Festival, amongst other film festival awards.
Read an interview with Scott Wilson for Season 2 »
Read an interview with Scott Wilson for Season 3 »