Cast Members
Lawrence Gilliard Jr. as Bob Stookey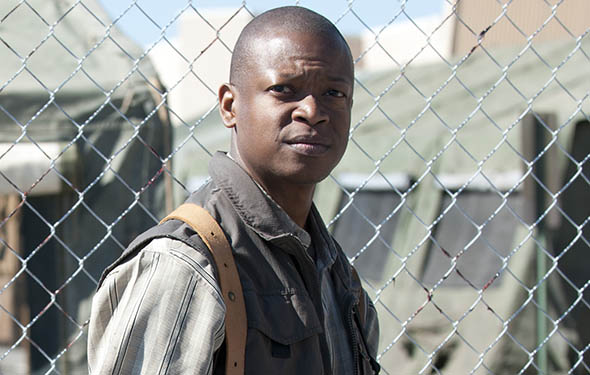 Lawrence Gilliard Jr. has appeared in many films since shooting onto the scene with his breakout performance in the independent film, Straight Out of Brooklyn. Since then, Gilliard has appeared in such versatile films as Martin Scorsese's Gangs of New York , The Machinist opposite Christian Bale and The Waterboy opposite Adam Sandler.
Lawrence is a series regular on AMC's The Walking Dead. Gilliard was also a series regular an HBO's critically acclaimed series The Wire and later went on to be a series regular on The Beast for the A&E network. Some of his guest starring performances include, CSI: NY, Law & Order, Numb3rs, Friday Night Lights, Southland, Army Wives and Longmire to name but a few. This year, he'll be starring in the upcoming Lakeshore Entertainment film Walk of Shame.
A trained actor for the stage and screen, Gilliard also has an extensive history of New York theater credits. His past stage work includes such plays as Zooman and the Sign at Second Stage, Police Boys at Playwrights Horizons and Life During Wartime at the Nuyorican Poets Café, with regional appearances in Top Dog/Underdog at the Seattle Rep and The Mark Taper Forum in LA.
Gilliard has studied at the prestigious Juilliard School, The Stella Adler Conservatory, The American Academy of Dramatic Arts, The Acting Studio and The Baltimore School for the Arts.