Cast Members
Jim Caviezel as Six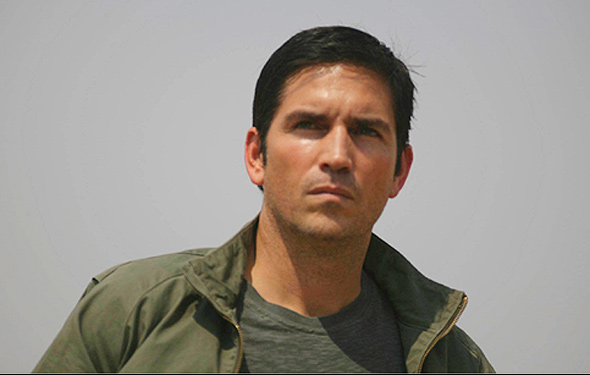 Jim Caviezel was born and raised in Skagit County, WA. The Caviezels were a family of athletes, and Jim steered initially towards athletics, especially basketball. It wasn't until an injured foot sidelined him that he began to develop other interests. His first acting gig was an undergraduate stage adaptation of the Frank Sinatra musical Come Blow Your Horn. In the early 1980s, Caviezel relocated to Los Angeles, working as a waiter and making the rounds of auditions.
Caviezel found small roles on popular TV shows like Murder, She Wrote and The Wonder Years. He talked his way into his big screen debut as an airline reservations clerk in Gus Van Sant's My Own Private Idaho (1991) by pretending to be a recent Italian immigrant with a thick accent. He continued to get small roles in pictures like Diggstown (1992) and Lawrence Kasdan's Wyatt Earp (1994), but also began to get noticed. As "Slov" Slovnik in G.I. Jane (1997), he made his presence felt in several scenes of intense fraternization with co-star Demi Moore.
Caviezel can also been seen in the thriller Unknown (2006) in which he starred alongside Barry Pepper and Greg Kinnear for The Weinstein Company; and the Jerry Bruckheimer and Scott Free action film Déjà Vu (2006), with Denzel Washington, which was shot in New Orleans after the devastation of Hurricane Katrina.
His breakthrough role, however, was another military assignment, as the brooding pacifist Private Witt in Terrence Malick's The Thin Red Line (1998), alongside Sean Penn, Nick Nolte and Adrien Brody. Caviezel went on to appear over the next few years in such films as Ang Lee's Civil War-era Western, Ride With the Devil (1999), and in Gregory Hoblit's ingenious time-twist thriller Frequency (2000), in which he played a troubled son connecting across two decades of time with his long-dead father (Dennis Quaid). In 2001 he starred with Jennifer Lopez in Angel Eyes, directed by Luis Mandoki. He then used his range to convincingly play the wrongly convicted Edmond Dantes in the 2002 adaptation of Alexandre Dumas' classic The Count of Monte Cristo, and a war hero wrestling with a murder charge in Carl Franklin's courtroom drama, High Crimes (2002), with Morgan Freeman and Ashley Judd.
It could be said that Caviezel's role in The Passion of The Christ (2004) is the ultimate in terms of making simultaneous physical and emotional demands upon a performer. The actor was chosen for the role because he was willing to commit to this unique project whole-heartedly. In 2004, Caviezel appeared with Robin Williams and Mira Sorvino in Omar Naim's Final Cut and with Claire Forlani and Jeremy Northam in Rowdy Harrington's Bobby Jones: Stroke of Genius. Earlier, he starred in Madison, the heart-warming bio-pic on Hydroplane boat racer Jim McCormickfor MGM films.
Read an interview with Jim Caviezel on The Prisoner »
Watch a video interview with Jim Caviezel on Day 1 of filming »