Cast Members
Lennie James as 147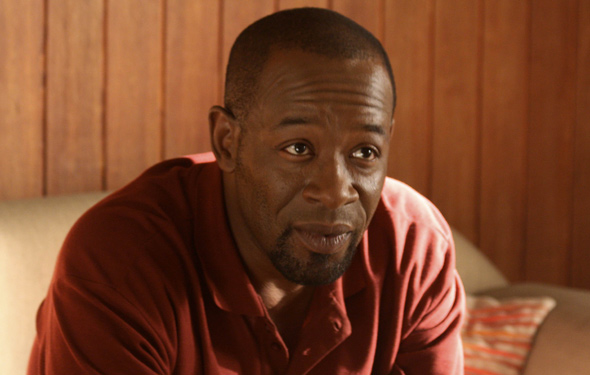 Lennie James was born in Nottingham, but sees himself very much as a South Londoner, as that is where he spent almost all of his formative years. James started acting after he followed a girlfriend into an audition and was asked to take part by the director. He is a graduate of the Guildhall School of Music and Drama and is a board member of the Young Vic Theatre in London.
James has a long-spanning career. His most recognizable role is starring as a regular in the hit CBS series Jericho. He has appeared in several other television shows on network television in both the U.S. and Great Britain. He has also starred in countless films such as Outlaw, Sahara, Snatch and Les Miserables, among others. His theater career includes performances in shows such as A Raisin in the Sun, Two Gentlemen of Verona and Macbeth. James' most recent work can be seen in AMC's re-imagination of the 1960s cult classic The Prisoner.
James is an award-winning actor and writer, but mostly, a father of three teenage girls, and has learned to accept his place in the world as an ATM and taxi driver. He is also a dedicated supporter of Tottenham Hotspur Football Club and will one day learn to play the saxophone, which he bought with his first week's wages as a professional actor and which he keeps under his bed. At present, James lives in Los Angeles with his family, but returns often to London for good West Indian cooking, fights with his brother, and rain.
Watch a video interview in which Lennie James and other cast members talk about the '60s Prisoner »
Read an interview with Lennie James on The Prisoner »