Cast Members
Jamie Campbell Bower as 11-12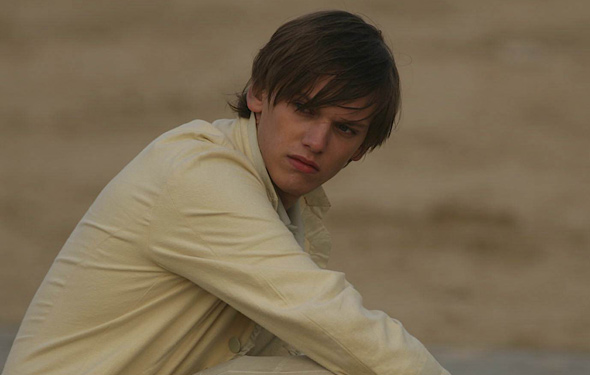 Jamie Campbell Bower is one of Britain's brightest young stars. He is currently filming London Boulevard from the novels of the same name by Ken Bruen. This crime drama marks the directorial debut of William Monahan and tells the story of a recently paroled criminal who becomes involved with a reclusive young actress. Campbell-Bower will play the role White Boy opposite an outstanding cast including Keira Knightley, Colin Farrell and Ray Winstone.
Campbell Bower has also recently finished filming The Twilight Saga: New Moon, the sequel to the hugely successful Twilight, adapted from the novel by Stephanie Meyer. In New Moon he plays the role of Caius, leader of the Volturi Vampires, alongside a cast including Robert Pattinson and Kristen Stewart. Next year will see him appear as Gellert Grindelwald in Harry Potter and the Deathly Hallows. The seventh and final installment of J.K. Rowling's celebrated series continues the magical journey of Harry Potter and his friends at Hogwarts, leading to the long-awaited final confrontation Harry Potter and his arch-nemesis Lord Voldemort. The film includes a stellar lineup including Emma Thompson, Jim Broadbent and Michael Gambon.
Despite a short career to date, Campbell Bower already has a number of critically acclaimed films on his resume. He made his film debut in Tim Burton's gothic musical Sweeney Todd: The Demon Barber of Fleet Street (2007) starring in a leading role opposite Johnny Depp, Alan Rickman and Helena Bonham Carter. In 2007, he received critical acclaim for his portrayal of Douglas in the BBC's The Dinner Party. His other film credits include Guy Ritchie's RocknRolla (2008) with Gerard Butler and Thandie Newton, and Martin Koolhoven's Winter in Wartime (2008).
Watch the three-part video interview that Jamie Campbell-Bower conducted with his co-star Ian McKellen »