Characters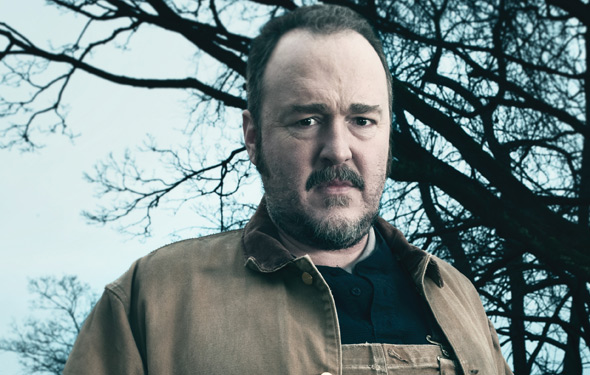 A bullish blue-collar guy, Stan Larsen is the husband of Mitch Larsen and the father of three, Rosie, Tom, and Denny. However, he is not Rosie's biological father — she was conceived during a short break in Stan's relationship with Mitch.
Stan grew up in a rough neighborhood, and as a young man provided muscle for Polish mobster Janek Kovarsky. After becoming a father, Stan transformed his life from boozer, brawler, and gambler to family man and owner of S.A. Larsen Moving and Storage, which he runs with his friend Belko Royce. Hoping to provide his family a better life, Stan secretly purchases a home in the suburbs, but after Rosie is murdered he is unable to keep up the payments and turns to Kovarsky for help.
When Stan find outs that Bennet Ahmed, Rosie's teacher, is the prime suspect in his daughter's murder, he drives Bennet to a deserted dock but then releases him unharmed. Back home with Mitch, Stan recalls how being Rosie's father made it easy for him to change his violent ways, saying "I don't want to be that man again." Later, provoked by Mitch, he beats Bennet nearly to death. Upon returning home, Stan learns from Mitch that Bennet is innocent, and he calls 911 and turns himself in to the police.
While Stan is in jail, Mitch learns that he reconnected with Kovarsky and refuses to post Stan's bail. With a therapist at the jail, Stan recounts a dream in which he returns home and finds that "some other guy" has taken his place. When Stan actually does return home after his sister-in-law Terry bails him out, Mitch sobs, "Everything about this place hurts me." Despite Stan's plea that he, Tom and Denny need her, Mitch leaves her family.
With Mitch gone, Stan is responsible for raising the boys on his own. He invites Terry to stay at the house when she's kicked out her place. One night, in a moment of loneliness, he kisses Terry. Frustrated with the police, he tries to take matters into his own hands by hiring Kovarsky to find Rosie's killer. He later offers a reward to anyone who can help solve the murder. When Mitch returns, he tells her about the second home and suggests they move. He is possessed with rage when he finds out that Terry killed Rosie, and attempts to attack her. Holder holds him back.
Inside The Killing: Stan Larsen video »
Disucss Stanley Larsen on The Killing Talk Forum »