Cast Members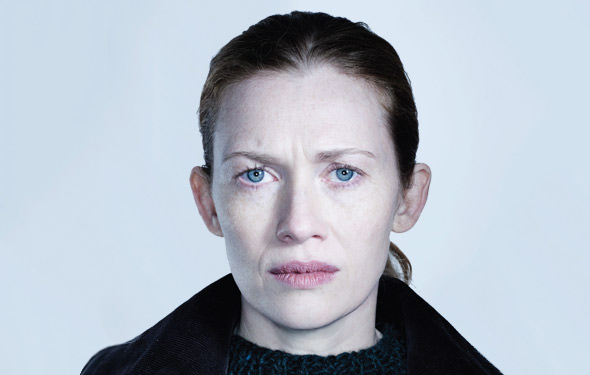 Mireille Enos has earned both critical praise and a Golden Globe and an Emmy nomination for her portrayal of Sarah Linden.
Enos was most recently seen in the crime drama Gangster Squad for director Ruben Fleischer, which also starred Ryan Gosling and Sean Penn. In June, Enos will star as the female lead alongside Brad Pitt in the Marc Forster-directed blockbuster World War Z, for Paramount Pictures. In addition, she recently wrapped production on two other films; Ten, directed by David Ayer starring Sam Worthington, Terrence Howard, and Arnold Schwarzenegger, and Devil's Knot, directed by Atom Egoyan and starring Colin Firth and Reese Witherspoon. Currently, Enos is filming the psychological thriller Queen of the Night for Egoyan, opposite Ryan Reynolds.
From 2007-2010, Enos starred in the drama Big Love, in a double role as twins Jodean and Kathy Marquart. In 2009, Enos returned to the stage starring opposite Annette Bening, David Arquette and Julian Sands in Joanna Murray-Smith's comedy "The Female of the Species" at the Geffen Playhouse.
In 2005, Enos won the role of Honey in the Broadway revival of "Who's Afraid of Virginia Woolf?," opposite industry veterans Bill Irwin and Kathleen Turner. Enos joined the original cast when the play was transferred to London's West End in 2006.
Born to an American father and French mother, Enos was raised in Houston where she attended schools for the dramatic arts. While studying acting during her third year at Brigham Young University, she was invited to join a two-month project at the Classic Stage Company in New York City. She bought a one-way bus pass, and the rest, as they say, is history.
Read an interview with Mireille Enos from Season 3 »
Play the Mireille Enos Ultimate Fan Game »