Characters
Lesley Adams
Played by Tom Butler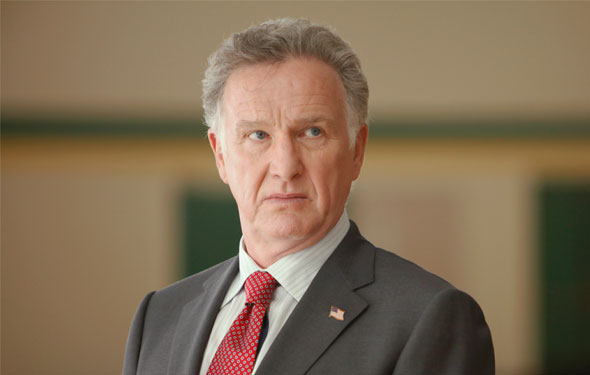 Lesley Adams is Seattle's incumbent mayor and currently locked in a tight race with Seattle city councilman Darren Richmond to retain his post. A consummate operator who may have a mole on Richmond's campaign staff, Adams rattles his rival by consistently anticipating his political moves. The old-school politician privately mocks voters as goldfish with five-second memories, and offers to endorse Richmond in four years if he bows out of the current race. Adams attempts to recruit Richmond strategist Jamie Wright to his campaign, offering him the chance to "be part of a winning team for once."
Seeing the Rosie Larsen case as a way to bury Richmond, Adams runs ads reminding voters that the girl was found in the councilman's campaign car. After Bennet Ahmed becomes a prime suspect in Rosie's murder, Adams unleashes a new round of commercials hammering Richmond for being soft on crime for supporting Ahmed. Richmond strikes back by having Jamie leak the news that Adams is paying for an apartment for his pregnant mistress, a teenaged former intern. Adams counters by accusing Richmond of smear tactics and makes the false claim that he previously underwent a medical procedure that renders him incapable of fathering a child.
Adams's campaign weathers the sex scandal but fades after his signature waterfront development project is shut down because it might occupy a sacred Indian burial site. Admitting that he'll likely lose the election, Adams hands Gwen Eaton an envelope, saying that he's doing so as a friend of her father and as a man who watched her grow up. The envelope contains photos of Richmond apparently trysting with numerous women.