Cast Members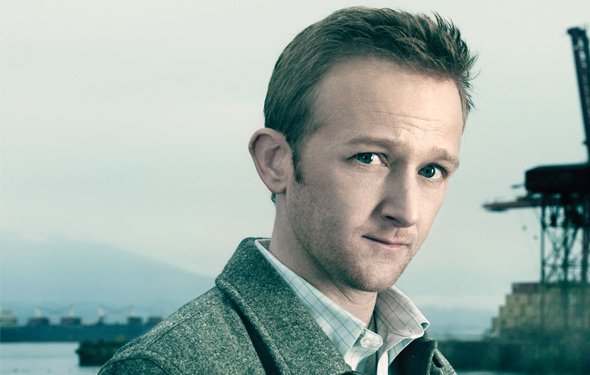 Ladin burst into the acting world with his breakout role in HBO's hard-hitting, topical miniseries, Generation Kill. However, he is probably best known for his recurring role as January Jones' brother in AMC's award-winning series, Mad Men, as well as his recurring role as Chloe Sevigny's diabolical doctor/brother in HBO's Big Love. His other television credits include guest-starring roles on Castle, The Defenders, Criminal Minds, Bones, The Mentalist and CSI. He will be seen next in the upcoming independent film Highland Park, opposite Parker Posey and Danny Glover.
Recently, Ladin became the new voice of Cole McGrath, the hero with electricity-based super powers, in the 2011 PlayStation 3 video game sequel Infamous 2. The game is set in New Marias, a New Orleans-inspired city and follows Cole as he sets out to enhance his electrical abilities while preparing for a battle with the Beast, a being of pure power and destruction threatening to annihilate the world and everyone in his path. He also voiced the character Ellis in the 2009 cooperative first-person shooter game Left 4 Dead 2. Set during the aftermath of an apocalyptic pandemic, Ellis is one of four survivors who must escape the now zombie-like human race. A proud native of Houston, TX, Ladin attended The Kinkaid School from K-12 where theatre seemed to always be in his blood. His fist role was as a mouse cop in "The Wiz". Once he came to terms with the fact that he would never be an NFL player (in Junior High Ladin played wide receiver in a no passing offense), he decided to focus on theatre. He remains a diehard fan of the USC Trojans. Ladin attended The University of Southern California where he directed two plays, wrote and stared in a one-man show and earned his SAG card with his first gig in a Pepsi commercial. He performed in various other productions on his way to receiving his BA in Theatre.
He resides in Los Angeles with his wife, designer/stylist Katy. Some little known Eric Ladin facts are as follows: he always steps on a plane with his left foot first, hates roller coasters, eventually wants to host his own radio talk show, photography is a favorite hobby and he loves the LA Lakers.
Read an interview with Eric Ladin from Season 2 »
Read an interview with Eric Ladin from Season 1 »