Characters
Jamie Wright
Played by Eric Ladin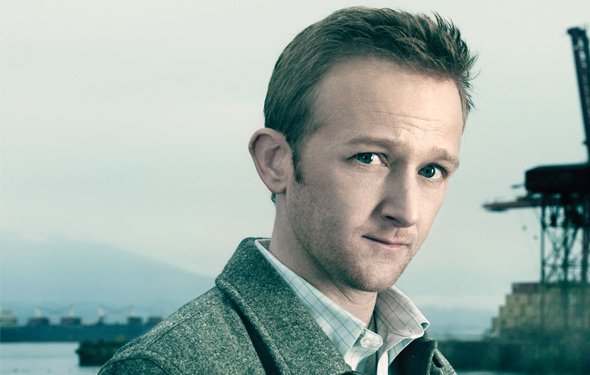 Jamie Wright is the brilliant campaign manager for Darren Richmond. A policy wonk and loyal sidekick, Jamie is focused on the political battle 24/7 and chafes against Richmond's indiscreet relationship with Gwen Eaton. He's a master chess player and strategist, and a valuable -- if deeply opinionated -- asset to the Richmond campaign.
Suspecting there is a leak on his staff, Richmond orders an investigation, which uncovers an email sent from Jamie's computer disclosing Councilwoman Ruth Yitanes' endorsement of Richmond for mayor to the press. When Gwen confronts Jamie, he protests to Richmond that his computer was hacked, and after sensing doubt from Richmond, accuses him of letting his sexual relationship with Gwen cloud his judgment. A subsequent investigation reveals that another aide, planted in the campaign by Yitanes, is the leak.
Mayor Adams tries to recruit Jamie for his own campaign, offering him the chance to "be on the winning team for once." Jamie later meets secretly with Richmond to report back on Adams. When Jamie asks how Richmond knew he wasn't really the campaign's leak, the councilman laughs that Jamie would have found a smarter way to screw him.
When Richmond's poll numbers continue to slide because of his campaign's Rosie connection, Jamie encourages Richmond to go public with information Tom Drexler supplies about Mayor Adams's pregnant former intern. Jamie also counsels Gwen to remain mum after a staff researcher stumbles upon potentially damaging video footage of the councilman shaking hands with Rosie at a campaign event. With Richmond rising in the polls following a setback for Adams's signature development project, Jamie gloats that "we're unstoppable," retaining his confidence even after allegations surface that Richmond had numerous affairs following his wife's death. Jamie asks if Richmond has any other "skeletons" and is assured that there's nothing to worry about. That evening, Sarah Linden arrests Richmond for the murder of Rosie Larsen.
When Richmond is shot by Belko Royce, Jamie devotedly remains by Richmond's side at the hospital. Once Richmond is discharged, Jamie encourages him to take a hard-hitting approach on the campaign trail. On election day, Jamie's grandfather Ted Wright reveals that Jamie provided a false alibi on the night of Rosie's murder. Jamie admits to Richmond that he had colluded with Nicole Jackson and Michael Ames to ruin Mayor Adams' name by planting Indian bones on his waterfront property. When Rosie witnessed one of their meetings, he attacked her. Linden and Holder barge in on Jamie in the middle of his confession, and he's shot dead when he brandishes a gun.
Inside The Killing: Jamie Wright video »
Discuss Jamie Wright on The Killing Talk Forum »