Characters
Christa Stephens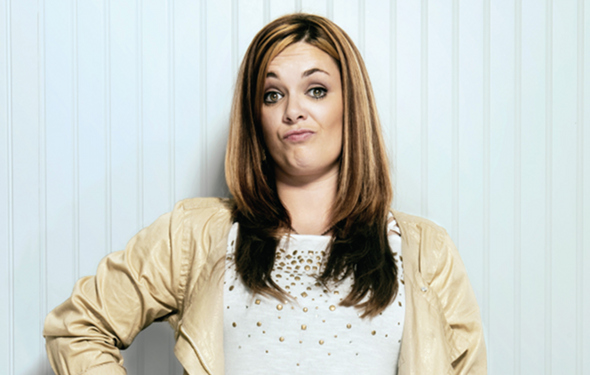 Christa Stephens is JJK's receptionist/secretary, who spends as much time shooting the breeze as she does answering the phones. Loquacious and prone to grammatical gaffes, Christa can sometimes seem like the archetypal office ditz. But beneath the blonde highlights is a woman who knows that it can be a smart strategy to play dumb. As she puts it, "I'm listening, even if I act like I'm not. I have my blond moments, but I'm not a complete airhead. I guess I let people think what they want about me. I don't really care."
Christa has worked at JJK for two years, but her relationship with the Koplans goes back much farther. As a teenager, she was close friends with their youngest daughter who now lives on the West Coast. Christa had just graduated from cosmetology school when Joan called her two years ago. "Their secretary had just quit and Joan asked me if I wanted the job," recalls Christa. "I said yes. Joan and I have always gotten along. I'm very defiant; she calls me a 'toughie.' And she is, too."
Her prior work experience included jobs at FedEx and the Chattanooga Times Free Press, workplaces that functioned very differently than JJK. "We're always messing around with each other, playing jokes on each other. It definitely is a way different atmosphere than other places I've worked!" she affirms. She notes that no one at JJK tones themselves down or up now that they are being filmed for Small Town Security. "We don't change the way we act for the cameras. Each one of us is different, aka weird, in our own way."
Read an interview with Christa Stephens for Season 1 »
Read an interview with Christa Stephens for Season 2 »
Discuss Christa Stephens on the AMC Talk Forum »