Cast Members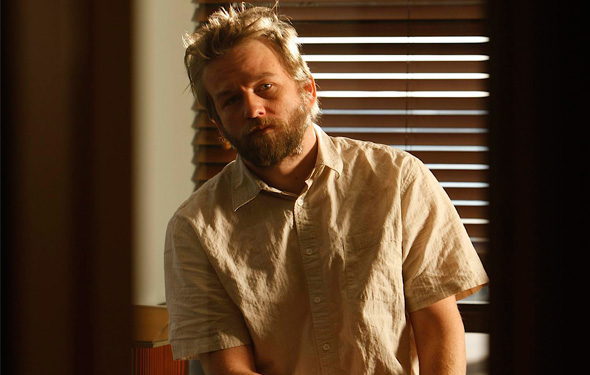 Dallas Roberts will star in the upcoming Warner Bros. film The Factory opposite John Cusack. His other film credits include Tell Tale, opposite Josh Lucas and Brian Cox for director Michael Cuesta; the Lionsgate release 3:10 to Yuma, opposite Russell Crowe and Christian Bale for director James Mangold; Walk the Line, opposite Joaquin Phoenix and Reese Witherspoon; Shrink, opposite Kevin Spacey for director Jonas Pate; Joshua, opposite Vera Farmiga and Sam Rockwell; Flicka, opposite Alison Lohman and Tim McGraw for director Michael Mayer; The Notorious Bettie Page, for director Mary Harron; Winter Passing, for director Adam Rapp; and a starring role in A Home at the End of the World, opposite Colin Farrell, Robin Wright Penn and Sissy Spacek. Other recent films include the independent features The River Why, with William Hurt and Kathleen Quinlan, and Lovely by Surprise. Roberts' television work includes the hit series The L Word, Law & Order: SVU and Law & Order.
Off-Broadway, Roberts recently starred in the hit production of Edward Albee's Peter and Jerry. Prior to that, he starred with Sam Shepard in Caryl Churchill's A Number at the New York Theatre Workshop; the revival of Burn This at the Signature Theatre; True Love at the Zipper Theatre; and Nocturne, also at the New York Theatre Workshop, for which he received a Drama Desk nomination for Lead Actor. He originated the role of Edward Kynaston in Jeffrey Hatcher's Compleat Female Stage Beauty at the Contemporary American Theatre Festival, as well as the role of Chase in Adam Rapp's Finer Noble Gases at the Humana Festival.
Roberts is a graduate of the Juilliard School.