Characters
Marcus Hunt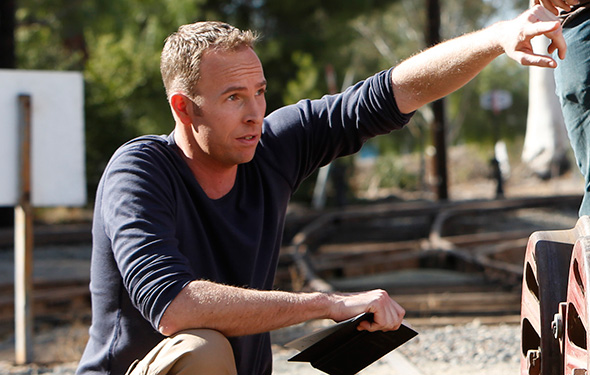 "On Owner's Manual I got to sail a tall ship, I got to engineer a locomotive, I got to fly a stunt plane – this is absolutely bucket list stuff."
Marcus Hunt, admitted adrenaline junkie and gadget geek, always dreamed about being a host on an adventure show, and with his role on Owner's Manual, "I feel like I'm right there!"
With a long history as a character performer, including a notable turn as an 'alien fisherman' in a television commercial, Marcus is perhaps best known as part of the three-person team of builders on HGTV's Hammer Heads, completing substantial renovation projects for helpless homeowners over the course of a single weekend. He also hosted a travel/adventure web-series for AOL, and has appeared on series including HGTV Showdown and Designed to Sell.
Growing up in Tennessee and Georgia, among other places in the US, Marcus was always interested in how things worked, taking gadgets and equipment apart and trying to figure them out: "I actually have two patents pending on inventions." He is known for his thorough research and methodical approach. "I like to do my research and study up on things before I tackle them… I want to have a really good grasp on the machine and understand how it works."
Read an interview with Marcus Hunt »