Cast Members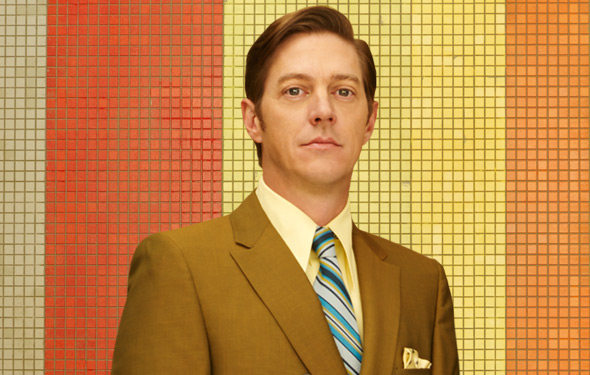 Prior to joining the cast of Mad Men, Kevin Rahm was a series regular on ABC's Desperate Housewives and I Hate My Teenage Daughter on FOX.
Rahm most recently finished filming Nightcrawler with Jake Gyllenhaal, directed by Dan Gilroy and scheduled for release this year.
His other notable TV credits include playing Kyle McCarty for three seasons on Judging Amy and Dr. Danny Kozak on Jesse. His guest-starring roles include The Mentalist, Three Rivers, CSI: Miami, Without a Trace, CSI: NY, Grey's Anatomy, Friends, Ally McBeal, and Everything's Relative.
Rahm's film credits include Route 30, Alfie, Nurse Betty, and several independent films.
Theater credits include Three Days of Rain, Wild Boy, Everyday Life, A Question of Mercy, All My Sons, Prisoner, Blind Dates,Waiting for Godot, Macbeth, Of Mice and Men, Inherit the Wind, and The Importance of Being Earnest.
Kevin currently resides in Los Angeles, California, with his wife, Amy.