Characters
Salvatore Romano
Played by Bryan Batt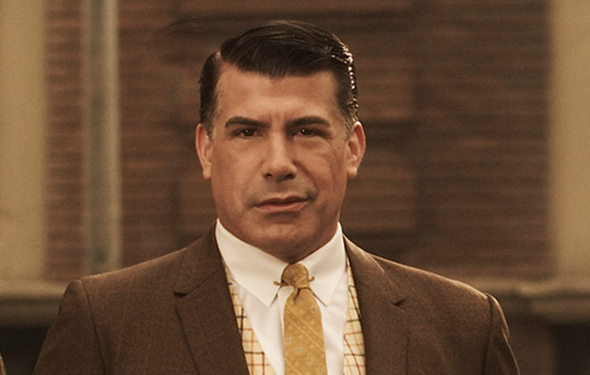 Salvatore Romano, a rare Italian amid Sterling Cooper's predominantly WASPy corporate environment, is the agency's former Art Director. Sal lives with his wife Kitty outside Manhattan in an apartment mostly decorated by him.
Quietly ambitious, Sal has expressed an interest in starting his own firm, where art would be the driving force behind the copy. More personally, he was the subject of switchboard operator Lois Sadler's crush and the recipient of romantic overtures from Elliot, a salesman for Belle Jolie. The latter invites Sal up to his hotel room after the two share a few drinks, but Sal demurs.
On a later business trip, Don witnesses Sal in a compromising situation with a male bellhop. After the incident, Don subtly conveys that Sal's private life isn't of interest to him, then gives Sal's career a boost by suggesting that he direct a television commercial for Patio Diet Cola. That leads to further TV work, but Don is forced to fire Sal after the latter rebuffs romantic advances from Lee Garner Jr., the son of a Lucky Strike executive, and Garner demands he be sacked.
Salvatore Romano Quotes
"If a girl is gonna shake it in my face, I wanna be alone so I can do something."

Season 1, Episode 1: "Smoke Gets In Your Eyes"
"Should we drink before or after the meeting? Or both…"

Season 1, Episode 1: "Smoke Gets in Your Eyes"
"You mean a person can act one way and be thinking the exact opposite?! That's ridiculous."

Season 1, Episode 1: "Smoke Gets in Your Eyes"
"My my, what a big bottle you have."

Season 3, Episode 1: "Out of Town"
"Too much of a good thing, it happens."

Season 3, Episode 1: "Out of Town"
"Our worst fears lie in anticipation" (quoting Honore de Balzac)

Season 3, Episode 1: "Out of Town"