Cast Members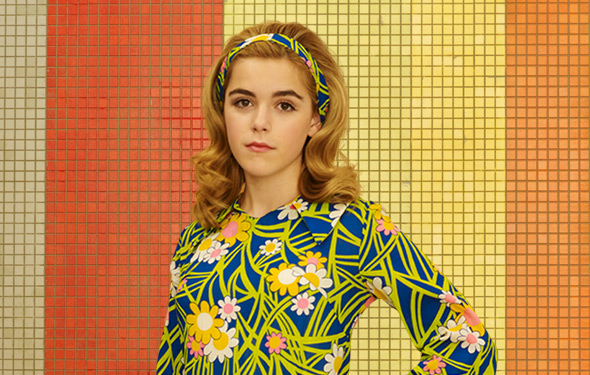 A burgeoning new face in both the film and television worlds, Kiernan Shipka is only at the beginning of a long and successful career. In 2009 and 2011, Shipka was nominated for a Young Artist Award for her portrayal of Sally Draper and won the Lucy Award from the 2013 Women in Film Lucy Awards with cast mates Christina Hendricks, January Jones, Elisabeth Moss, and Jessica Paré.
Shipka was recently seen in Lifetime's original movie Flowers in the Attic, based on V.C. Andrews' controversial best-selling book. Shipka's film Very Good Girls, in which she starred opposite Dakota Fanning and Elizabeth Olsen, premiered at the 2013 Sundance Film Festival. Shipka was also seen as a hilarious guest star, playing herself, on ABC's Don't Trust the B— in Apartment 23 in 2012. Additionally, she is a featured voice in Disney's animated series Sofia the First.
Shipka's other credits include Nickelodeon's The Last Airbender: The Legend of Korra, Hallmark's Smooch, NBC's Heroes, USA's Monk, Warner Bros.' Cats & Dogs: The Revenge of Kitty Galore, Universal's Land of the Lost, and Anchor Bay Productions'Lower Learning.
Originally from Chicago, Illinois, Shipka currently resides in Los Angeles, California, with her family.
Read an interview with Kiernan Shipka for Season 7 »
Read an interview with Kiernan Shipka for Season 6 »
Read an interview with Kiernan Shipka for Season 5 »
Read an interview with Kiernan Shipka for Season 4 »
Read an interview with Kiernan Shipka for Season 3 »
Read an interview with Kiernan Shipka for Season 2 »
Read more on Kiernan Shipka in the AMC Movie Guide »