Cast Members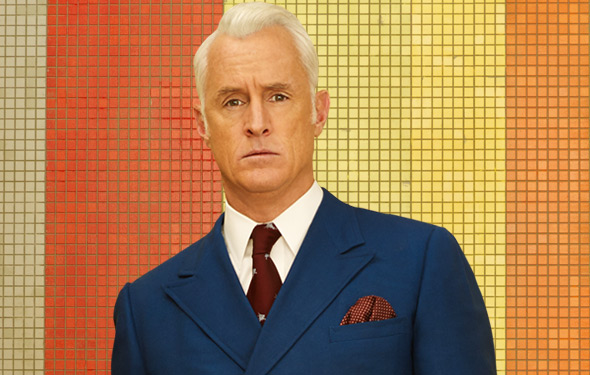 John Slattery has received four Emmy® Award nominations for Outstanding Supporting Actor in a Drama Series for his portrayal of Roger Sterling and has directed five episodes of the critically acclaimed series.
Just prior to returning to the final season of Mad Men, Slattery completed filming his feature directing debut, God's Pocket, starring Philip Seymour Hoffman, Richard Jenkins, Christina Hendricks, and John Turturro. The film premiered at the 2014 Sundance Film Festival.
Slattery most recently appeared on the big screen in Bluebird, which premiered at the 2013 Tribeca Film Festival. Previous film credits include the blockbuster Iron Man 2; Universal's The Adjustment Bureau with Matt Damon and Emily Blunt; Clint Eastwood's critically acclaimed Flags of our Fathers; Mike Nichols' Charlie Wilson's War; Terry George's Reservation Road; Thomas McCarthy's The Station Agent; Joel Schumacher's Bad Company; Steven Soderbergh's Traffic; Liza Johnson'sReturn, opposite Linda Cardellini; and Mona Lisa Smile, opposite Julia Roberts for director Mike Newell.
John Slattery is instantly recognizable from his numerous roles on television over the years, including Desperate Housewivesand the fourth season of the hit series Arrested Development. Other TV credits include Ed, Jack & Bobby, and HBO's K Street.He has also been seen as a highly memorable guest star on Sex and the City, Will & Grace, and Judging Amy.
In theater, Slattery has appeared on Broadway in the Pulitzer Prize‑winning Rabbit Hole, for which he was nominated for a Drama League Award; the Broadway revival of Betrayal; and opposite Nathan Lane in Neil Simon's Laughter on the 23rd Floor. His off-Broadway credits include the original production of Three Days of Rain, which earned him the LA Drama Critics Award and a Drama Desk nomination.
Slattery is a Boston, Massachusetts, native who who currently resides in New York City with his wife and son.
Read an interview with John Slattery for Season 7 »
Read an interview with John Slattery for Season 6 »
Read an interview with John Slattery for Season 5 »
Read an interview with John Slattery for Season 4 »
Read an interview with John Slattery for Season 3 »
Watch a video of John Slattery answering fan questions for Season 3 »
Read an interview with John Slattery for Season 2 »
Read an interview with John Slattery for Season 1 »
Read more on John Slattery in the AMC Movie Guide »
Play the John Slattery Ultimate Fan Game »
Read an interview with John Slattery and Christina Hendricks about their new film God's Pocket »