Cast Members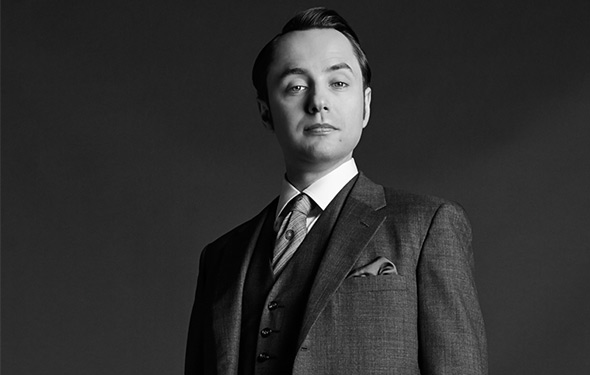 Vincent Kartheiser launched his acting career in his teens, starting with Untamed Heart alongside Marisa Tomei and going on to accumulate an impressive number of credits during his youth including roles in Little Big League, Ironwill, The Indian In the Cupboard, and Alaska. Kartheiser has since appeared in Another Day in Paradise with James Woods and Melanie Griffith, Crime + Punishment In Suburbia, and most recently, the sci-fi thriller In Time which reunited him with his Alpha Dogs co-star Justin Timberlake. His television credits also include a starring role on Joss Whedon's Angel, and guest-star appearances in numerous other series including ER, BBC America's Money, and The Cleveland Show. He's also lent his voice to the big screen's Rango and will next lead the cast of FOX's High School USA.
Kartheiser will next be seen in the independent film Beach Pillows and recently performed the lead role in Death of the Novel which brought him back to his stage roots that originated at the renowned Guthrie Theter.
A native of Minneapolis, Kartheiser was named after Vincent Van Gogh and grew up surrounded by his works.
Read an interview with Vincent Kartheiser for Season 2 »
Read an interview with Vincent Kartheiser for Season 3 »
Read an interview with Vincent Kartheiser for Season 4 »
Read an interview with Vincent Kartheiser for Season 5 »
Read more on Vincent Kartheiser in the AMC Movie Guide »
Play the Vincent Kartheiser Ultimate Fan Game »