Cast Members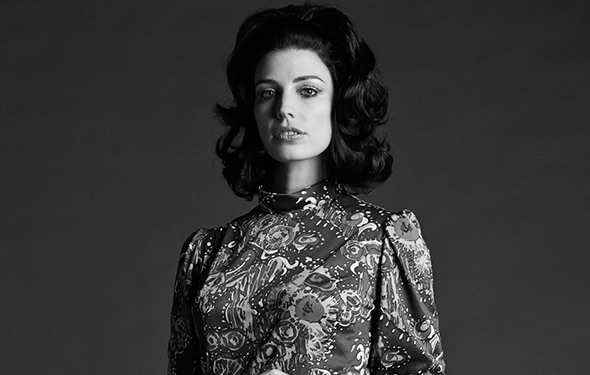 Well known in her native Canada for roles in the miniseries Random Passage and Napoléon, Jessica Paré made her Hollywood debut in Wicker Park, a remake of the French film L'Appartement, in which she starred opposite Josh Hartnett, Rose Byrne and Diane Kruger.
Most recently, Paré wrapped production on the Irish romantic comedy Standby in which she stars opposite Brian Gleeson. In 2000, Paré was handpicked by director Denys Arcand to star as the lead in his film, Stardom.
Additional film credits include roles in several independent features including Lost and Delirious opposite Piper Perabo and Mischa Barton and in the films Lives of the Saints, Bollywood/Hollywood, The Trotsky and SUCK.
On television, Paré previously starred in Jack & Bobby alongside John Slattery and Logan Lerman.
Born in Montreal, Quebec, Paré currently resides in Los Angeles.
Read an interview with Jessica Paré for Season 5 »
Purchase a limited edition vinyl recording of Jessica Paré singing "Zou Bisou Bisou" from the Season 5 Premiere »