Cast Members
Christina Hendricks as Joan Harris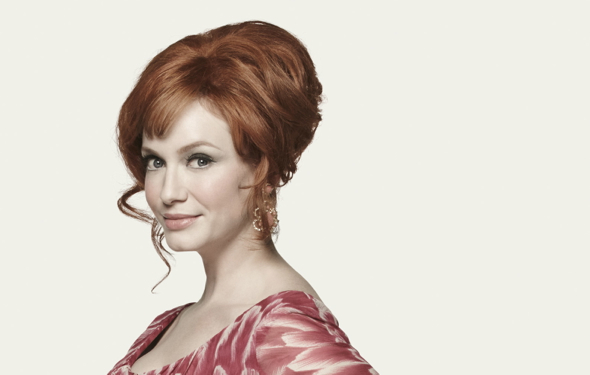 Christina Hendricks' portrayal of Joan Harris on Mad Men has earned her four Emmy® nominations for Best Supporting Actress in a Drama Series. Hendricks is also a two time Critics' Choice Television Award winner for Best Supporting Actress in a Drama Series for the role.
Hendricks was recently seen opposite Philip Seymour Hoffman in the independent film God's Pocket for director John Slattery. The film, which debuted at the 2014 Sundance Film Festival, was acquired by IFC Films.
Hendricks can soon be seen in Ryan Gosling's directorial debut How to Catch a Monster for Warner Bros. and in the Gilles Paquet-Brenner thriller Dark Places starring Chloe Moritz and Charlize Theron, who is also a producer.
Hendricks lent her voice to the fairy Zarina in Disney's animated film The Pirate Fairy which was released on video in April 2014. Other film credits include Neil LaBute's Seconds of Pleasure; Terry Loane's Measure of a Man; A Book of Common Prayer based on Joan Didion's 1977 novel of the same name; Sally Potter's Ginger & Rosa; Drive; Struck by Lightning; Detachment; I Don't Know How She Does It; Leoni; Life As We Know It; La Cucina; South of Pico; and Driving Lessons.
Her television credits include Showtime's Beggars and Choosers, TNT's The Big Time, NBC's ER and Life, ABC's The Court and Notes From the Underbelly, UPN's Kevin Hill, CBS's Without a Trace and Cold Case, and recurring roles on Joss Whedon's Firefly.
In 2011, Hendricks earned rave reviews on stage while seen in Stephen Sondheim's production of Company for the New York Philharmonic at Lincoln Center.
Hendricks currently resides in Los Angeles with her husband, Geoffrey Arend.
Read an interview with Christina Hendricks for Season 7 »
Read an interview with Christina Hendricks for Season 6 »
Read an interview with Christina Hendricks for Season 5 »
Read an interview with Christina Hendricks for Season 4 »
Read an interview with Christina Hendricks for Season 3 »
Read an interview with Christina Hendricks for Season 2 »
Read more on Christina Hendricks in the AMC Movie Guide »
Play the Christina Hendricks Ultimate Fan Game »
Read an interview with Christina Hendricks and John Slattery about their new film God's Pocket »