Characters
Herman "Duck" Phillips
Played by Mark Moses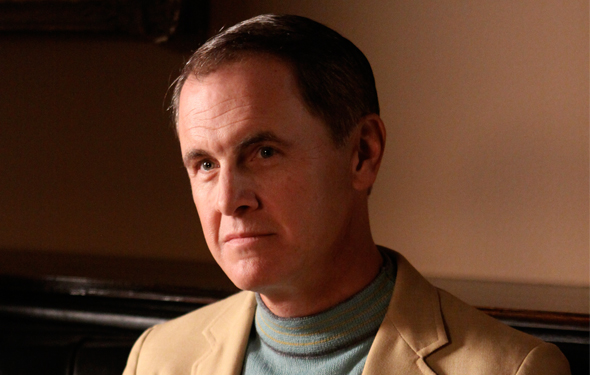 Herman "Duck" Phillips is the former head of account services at Sterling Cooper. While at the agency, Duck has mixed success attracting high-profile clients, but when he engineers the acquisition of Sterling Cooper by Puttnam, Powell and Lowe, its London-based owners promise him a top position. They renege when Don Draper threatens to resign rather than report to Duck, who leaves Sterling Cooper.
Duck has an ex-wife with whom he shares a son and daughter. For some time, Duck avoided alcohol, but begins drinking again around the time of the Sterling Cooper merger with PPL. He eventually lands a job at Grey, where he attempts to woo Pete Campbell and Peggy Olson away from Sterling Cooper. Pete rebuffs him outright, but Peggy contemplates his proposal. Though she eventually declines, she and Duck begin a romantic affair.
At the ad-industry's Clio Awards ceremony, Duck gets embarrassingly drunk and heckles the emcee. No longer at Grey and hitting rock bottom, he creates business cards for the Phillips-Olson Agency that list her as Creative Director. When Peggy receives them, she confronts him about his drinking. Duck admits that he's falling apart and that she was the last good thing that happened to him. When he sees her late one night at the office with Don, though, Duck drunkenly calls her a whore and decks Don.
Herman "Duck" Phillips Quotes
"Take a second to find some kid who can write a prose poem to a potato chip."

Season 2, Episode 13: "Meditations in an Emergency"
"I want to take you in that bedroom, lock the door, take your clothes off with my teeth, throw you on the bed, and give you a go-around like you've never had."

Season 3, Episode 7: "Babylon"
"Come on, creative. Be creative."

Season 3, Episode 12: "The Grown Ups"