Cast Members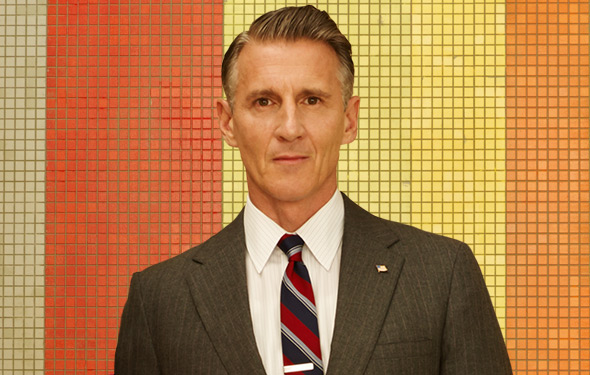 Christopher Stanley's television credits include appearances on Lie to Me, Memphis Beat, Without a Trace, and Boston Legal, as well as recurring roles on The X-Files, Cracker, In Plain Sight, and the critically acclaimed award-winning show NYPD Blue.
Recently, Stanley was seen on the big screen alongside Jessica Chastain, Chris Pratt, and Joel Edgerton in the Academy Award®-nominated film Zero Dark Thirty, directed by Kathryn Bigelow, and the Academy Award®-winning film Argo, directed by Ben Affleck.
A native of Providence, Rhode Island, Stanley lives in Los Angeles, California.
Read an interview with Christopher Stanley for Season 6 »
Read an interview with Christopher Stanley for Season 5 »
Read an interview with Christopher Stanley for Season 4 »
Read more on Christopher Stanley in the AMC Movie Guide »