Cast Members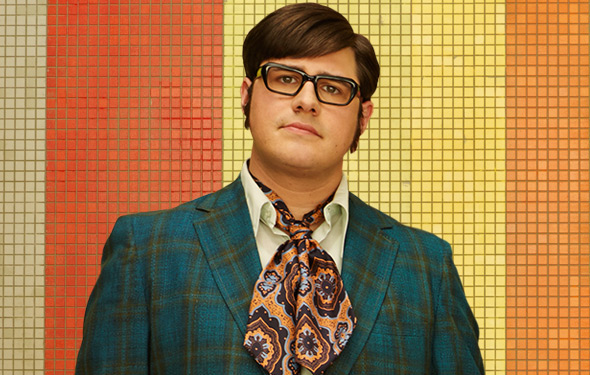 Rich Sommer has been featured in some of television's most popular series, including The Office, Curb Your Enthusiasm,Elementary, Law & Order, CSI, and Burn Notice. Films include The Devil Wears Prada, Fairhaven, The Giant Mechanical Man, and Celeste and Jesse Forever. Sommer made his Broadway debut in Harvey and recently appeared off-Broadway in the new play The Unavoidable Disappearance of TOM DURNIN.
A student, performer, and teacher of improvisation, Sommer received his training and experience with the Brave New Workshop in Minneapolis and the Upright Citizens Brigade in New York. He received his bachelor's degree in theater arts from Concordia College in Moorhead, Minnesota, and went on to study at Case Western Reserve University in Cleveland, Ohio, where he received his Master of Fine Arts in Acting.
Sommer and his wife, Virginia, live in Los Angeles, California, with their two children.
Read an interview with Rich Sommer for Season 6 »
Read an interview with Rich Sommer for Season 5 »
Read an interview with Rich Sommer for Season 4 »
Read an interview with Rich Sommer for Season 3 »
Read an interview with Rich Sommer for Season 2 »
Read an interview with Rich Sommer for Season 1 »
Read more on Rich Sommer in the AMC Movie Guide »