Cast Members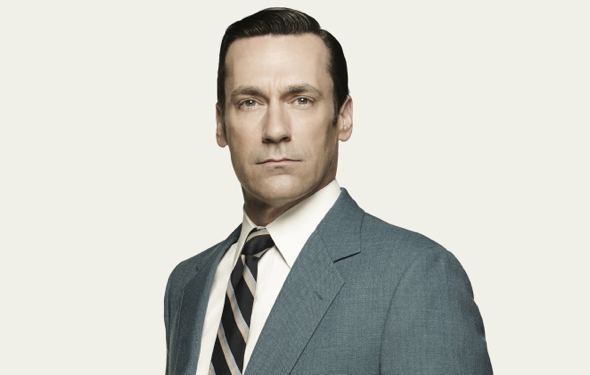 Jon Hamm's portrayal of Don Draper on Mad Men has earned him numerous accolades, including a Golden Globe® Award, Television Critics Association Award, and a Critics' Choice Television Award, as well as multiple Emmy® and Screen Actors Guild nominations.
Hamm can next be seen starring in the UK's feature-length Christmas special of the International Emmy®-winning drama Black Mirror. On the big screen, Hamm recently starred in Disney's Million Dollar Arm, based on a script by Thomas McCarthy and directed by Craig Gillespie. Hamm can be heard in the upcoming animated film Minions, which will also feature the voices of Steve Carell and Sandra Bullock. His previous film credits include Friends with Kids, written and directed by Jennifer Westfeldt; Bridesmaids with Kristen Wiig; Ben Affleck's The Town; Zack Snyder's fantasy thriller Sucker Punch; Howl with James Franco; Shrek Forever After, in which he voiced the character Brogan; The Day The Earth Stood Still with Keanu Reeves; Jennifer Westfeldt's Ira & Abby and Kissing Jessica Stein; and Randall Wallace's We Were Soldiers.
Hamm's appearances on the Emmy®-winning comedy 30 Rock have earned him three Emmy® nominations for Outstanding Guest Actor in a Comedy Series, and he has hosted Saturday Night Live three times to critical acclaim. His additional television credits include executive producer and star of A Young Doctor's Notebook, a BBC miniseries opposite Daniel Radcliffe; Larry David's film Clear History for HBO; IFC's The Increasingly Poor Decisions of Todd Margaret; The Division; What About Brian; The Unit; Numb3rs; and CSI Miami. Hamm has also lent his voice to several series, including Metalocalypse, The Simpsons, Bob's Burgers, and more. Hamm first came to audience's attention in the NBC series Providence. Signed for a cameo role, he impressed the producers so much that he ended up with an 18-episode run on the series.
A native of St. Louis, Missouri, Hamm received his Bachelor of Arts in English at the University of Missouri-Columbia and currently resides in Los Angeles.
Read an interview with Jon Hamm for Season 7 »
Read an interview with Jon Hamm for Season 6 »
Read an interview with Jon Hamm for Season 5 »
Read an interview of Jon Hamm answering fan questions for Season 4 »
Read an interview of Jon Hamm answering fan questions for Season 3 »
Read an interview with Jon Hamm for Season 2 »
Watch a video of Jon Hamm answering fan questions for Season 3 »
Extend your Jon Hamm Obsession by Delving Into his Filmography »
Read more on Jon Hamm in the AMC Movie Guide »
Play the Jon Hamm Ultimate Fan Game »