Characters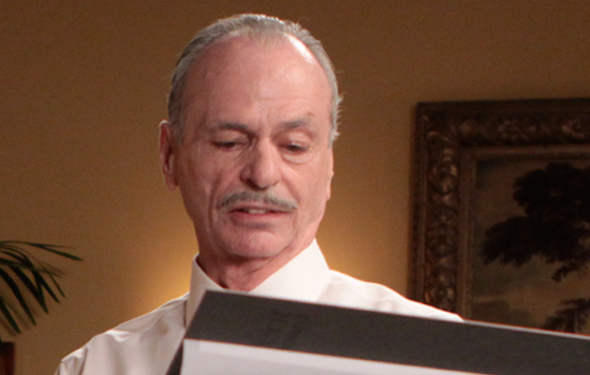 Conrad "Connie" Hilton is the founder of Hilton Hotels. The self-made magnate meets Don Draper at a party hosted by Roger and Jane Sterling, though he doesn't reveal his identity. Connie initially hires Don to develop campaigns for his New York properties. In order to complete the deal, Hilton's lawyers demand that Don have an employment contract with Sterling Cooper, something he has resisted.
Connie comes to rely on Don's advice about his hotels worldwide, calling at all hours. At one late-night session, Connie says that sometimes Don feels like "more than a son" to him because he didn't have the advantages Connie's own boys had. Connie's authoritarian streak comes into play when Don doesn't explicitly follow instructions while crafting an international ad campaign. Connie dresses Don down, saying he is deeply disappointed, and marches away.
Connie tips off Don that the giant agency McCann Erickson is buying Sterling Cooper, letting him know this means he will be terminating his arrangement with Don. "My future is tied to this mess because of you," complains Don, referring to the employment contract. Connie contends, "You wanted my account. And you were lucky to get it."