Cast Members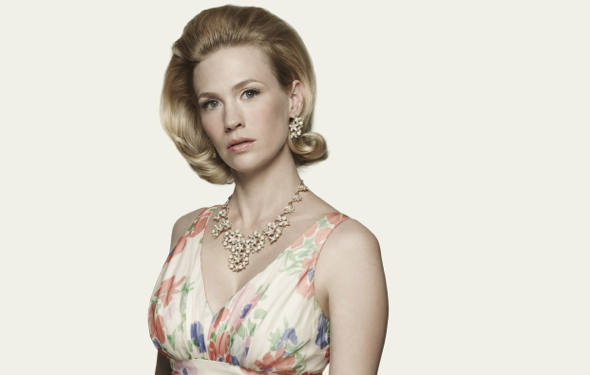 January Jones' portrayal of Betty Draper earned her a 2009 Golden Globe® nomination for Best Performance by an Actress in a Television Series – Drama. She will next be seen in the drama Good Kill opposite Ethan Hawke, set for release in 2015, and will soon begin production on The Shuddering, a supernatural thriller directed by George Ratliff.
In 2013, Jones starred in Sweetwater opposite Ed Harris and Jason Isaacs. In 2011, she portrayed Marvel superhero Emma Frost in X-Men First Class and starred opposite Liam Neeson and Diane Kruger in Unknown. In 2009, Jones starred in Pirate Radio opposite Academy Award® winner Phillip Seymour Hoffman and Academy Award® nominee Kenneth Branagh.
Jones' previous work includes the 2006 critically acclaimed festival hit Swedish Auto, Warner Bros.' We Are Marshall, Sony Classic's Three Burials of Meliquiades Estrada, Universal's American Wedding and Love Actually, Sony's Anger Management, and MGM's and Miramax's Full Frontal, directed by Steven Soderbergh.
Jones currently resides in Los Angeles.
Read an interview with January Jones for Season 7 »
Read an interview with January Jones for Season 6 »
Read an interview with January Jones for Season 5 »
Read an interview with January Jones for Season 4 »
Read an interview with January Jones for Season 3 »
Read an interview with January Jones for Season 2 »
Read an interview with January Jones for Season 1 »
Read more on January Jones in the AMC Movie Guide »
Play the January Jones Ultimate Fan Game »