Characters
Page Nethercutt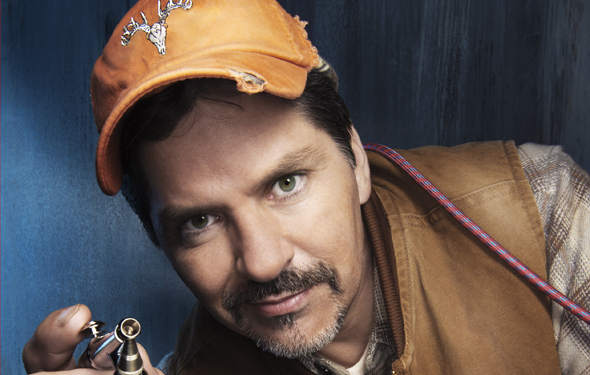 Page Nethercutt is a second generation taxidermist from Pamlico County in North Carolina, where he has a full-time studio, Moore's Swamp Taxidermy. Although he is best known for his creative waterfowl mounts, he works primarily with African and North American mammals. He has been honored with some of the most prestigious awards in his field, including two Wasco Awards for Most Artistic Entry, a Governor's Award and Taxidermist of the Year from the Pennsylvania Taxidermy Association. He is a member of the North Carolina Taxidermy Association, and is one of only fourteen others to have been designated a master taxidermist in the organization's 32-year history.
Hunting, trapping and taxidermy were omnipresent in Nethercutt's childhood in the sparsely populated woodlands of Pamlico County. Spending time with his father in his studio, Nethercutt was able to see how dead animals were made to look alive again. He was eight when he did his first mount (a squirrel for the school science fair), and as teenager he financed hunting trips in part by working for his dad. But he only began to think seriously about taxidermy after he joined the Air Force and was stationed in Montana. His parents sent him a set of tools for Christmas, and he started mounting some of the personal items he'd collected in Montana. "It was all based on memory," he says. "No books, no videos. Just trying to remember what I saw my dad do. There were some pretty crappy-looking animals!"
After completing his Air Force service, Nethercutt returned home to North Carolina and spent a season with his father, honing his skills. He opened his own studio in 1994, and today works out of the same building his father built in 1978. In addition to his commercial and competition taxidermy, he offers one-on-one teaching and serves as a judge and instructor at taxidermy competitions. He remains an avid hunter, and has twice gone on safari in South Africa.
A straight shooter with a dry sense of humor, Nethercutt has no doubt that taxidermy is art as well as craft. "Personally, I think there are two sides to taxidermy," he remarks. "There's your commercial industry side, and then there's the art form side, where you make an animal look more realistic, more natural in the way you display it. A deer hanging on the wall is not art. But you take that deer and you open his mouth and you have him reaching for a crabapple on a tree limb, and he sits on a nice walnut pedestal with a little habitat scene around him – that's art."