Cast Members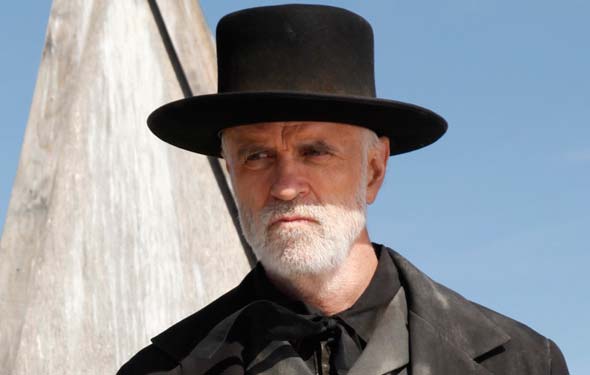 In Hell on Wheels, Tom Noonan stars as Reverend Nathanial Cole.
As a writer/director, Tom Noonan's first film, What Happened Was…, won the Sundance Grand Jury Prize for Best Dramatic Feature Film and the Sundance Waldo Salt Award for Best Screenplay and was nominated for two Independent Spirit Awards. His second film, The Wife, was named one of the 10 Best Films of 1996 by the San Francisco Chronicle and one of the 10 Best Films of the Decade (1990-2000) by Art Forum Magazine.
Since 1985, Noonan has worked extensively with his Paradise Factory theater ensemble in NYC, where his work as a playwright won him the OBIE award in 1995. Winner of the 1998 Guggenheim Fellowship in Filmmaking, Noonan has been a professor of film at Yale University, Columbia University, the School of Visual Arts and New York University.
Read an interview with Tom Noonan for Season 1 »