Cast Members
Dominique McElligott as Lily Bell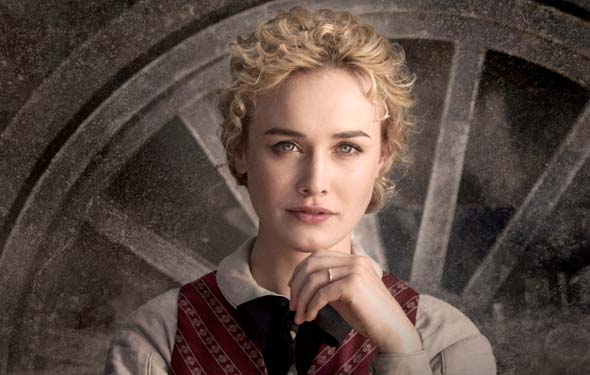 In Hell on Wheels, Dominique McElligott stars as Lily Bell, a newly widowed woman trying to survive in a man's world.
Dominique McElligott first came to notice early in her career when she starred opposite Sean McGinley in On Home Ground and in Harry Hook's miniseries Whiskey Echo. After finishing her studies, she won the female lead in director Pete Riski's horror film Dark Floors, Rick Larkin's Satellites & Meteorites and the television series Being Human. McElligott went on to appear as a series regular in Raw and opposite Sam Rockwell in the acclaimed and multi-award winning feature film Moon.
McElligott's other film credits include The Guard and Blackthorn.
Read an interview with Dominique McElligott for Season 1 »