Cast Members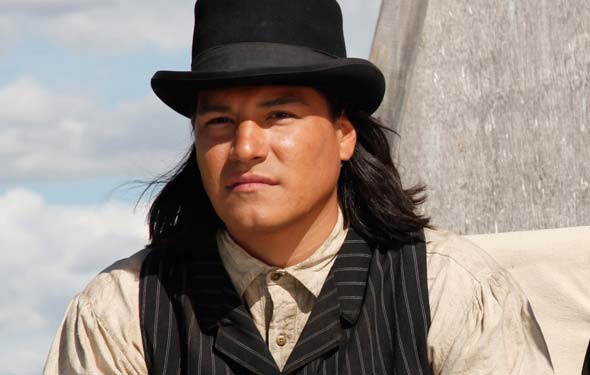 In Hell on Wheels, Eddie Spears stars as young Native American Joseph Black Moon.
Eddie Spears has been in the spotlight since age 10 appearing in films such as Geronimo, The Witness, Through the Window and Somebody Said Pow Wow.
His most recent film credits include: Yellow Rock, Guns, Girls, & Gambling, The Legend of Hells Gate, Comanche Moon, Rick Schroder's directorial film Black Cloud, Edge of America directed by Chris Eyre and The Slaughter Rule directed by Alex and Andrew Smith.
Spears previous television credits include the HBO miniseries' Bury My Heart at Wounded Knee, the TNT/Steven Spielberg miniseries Into the West and the award-winning Hallmark Entertainment series Dreamkeeper.