Cast Members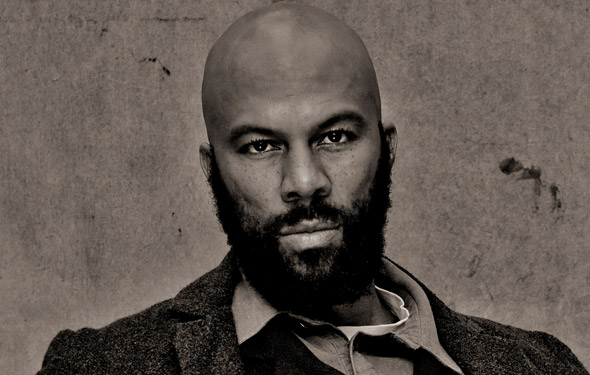 With his multi-GRAMMY Award winning music career, continued work in film and television, and multiple written works, Common has emerged as one of Hollywood's most sought after leading men.
Currently, Common can be seen in the feature film Now You See Me opposite Mark Ruffalo, Jesse Eisenberg, Morgan Freeman and Woody Harrelson. Recent film projects include The Odd Life of Timothy Green, opposite Jennifer Garner, Joel Edgerton and L.U.V., opposite Danny Glover and Michael Rainey Jr. Other film credits include Smokin' Aces, American Gangster, Wanted, Terminator Salvation, Date Night and Just Wright.
Prior to acting, Common rose to prominence as one of hip hop's most poetic and respected lyricists, recording over eight albums and garnering multiple GRAMMY Awards. Common's most recent album, The Believer, The Dreamer, was released by Warner Bros. Records in December 2011. His eighth album, Universal Mind Control, was released in 2008 and was nominated for a GRAMMY for Best Rap Album. In 2007 Common released his critically acclaimed seventh album Finding Forever where it debuted at #1 on the Billboard 200 Album Chart and went on to earn a GRAMMY Award. In 2004, Common partnered with Chicago native and rap music mega-star Kanye West to produce the album BE, which went on to garner four GRAMMY Award nominations.
Common also offers the younger generation a better understanding of self-respect and love by utilizing the cultural relevance of hip hop in the children's books The Mirror and Me, I Like You But I Love Me, which was nominated for an NAACP Image Award, and M.E. (Mixed Emotions). Common recently added to this list of accomplished written works One Day It'll All Make Sense, a revealing memoir which made The New York Times best-seller list upon release.
A regularly requested guest speaker known to motivate and empower collegiate minds, in 2000, he launched the Common Ground Foundation, which is dedicated to the empowerment and development of disadvantaged youth in urban communities by mentoring in three areas: character development, creative expression and healthy living.
Read an interview with Common from Season 1 »
Read an interview with Common from Season 2 »
Read an interview with Common from Season 3 »