Cast Members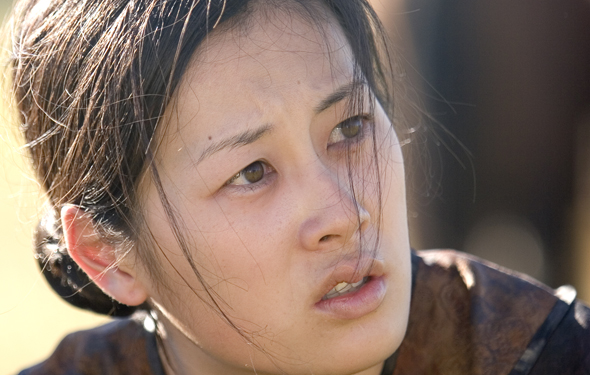 Born and raised in Edmonton, Canada to Chinese immigrant parents, Olivia Cheng is already a familiar face in her hometown through her work as a print and broadcast journalist.
On television, Olivia has spent the last 5 years covering hard news and breaking stories for Canada's Global TV. In print, she lets another side of her media personality shine through her sassy columns, and features on youth culture or hip hop-related topics. Her articles have appeared in the Edmonton Journal, Vancouver Sun, Montreal Gazette, Ottawa Citizen and many others.
On the acting side of her career, Olivia has made appearances in CBS's Christmas Blessing, the Family Channel's Mentors, TV series, CBS's Hollywood Wives: The Next Generation, TNT's 12 Days of Christmas, and Word of Honor, plus the feature films Shanghai Noon, and The Great Goose Caper.
Olivia is also a big believer in giving back to the community she was born and raised in. She has produced, co-hosted and danced in a number of hip hop charity events to benefit non-profit organizations like the Youth Emergency Shelter Society, and the Edmonton Food Bank. She's a regular emcee for special events in the Chinese community and she's committed to raising awareness about mental health-related issues having suffered from depression herself. For the latter cause, she received the 2004 Lorayne Richardson Memorial award from the Canadian Mental Health Association. The award honors those who've made "a significant contribution in the area of public education and the promotion of the acceptance of people with mental illness in the community."