Cast Members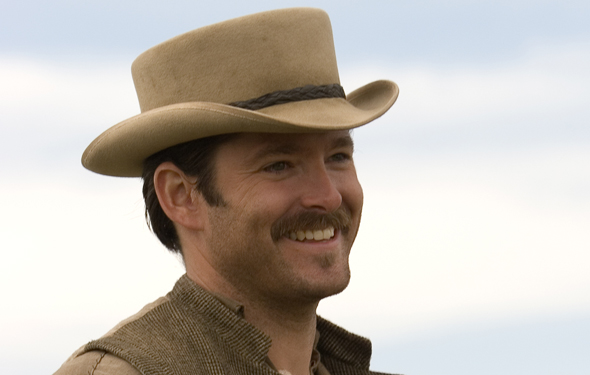 For young actor, Scott Cooper, working with Robert Duvall on Broken Trail has resulted in a career milestone. Duvall has agreed to direct and star in Cooper's original screenplay The Barber of C'Ville. The two met while working on Gods and Generals.
Cooper's film credits include Warner Bros' Save It For Later, directed by Clark Brigham, Takedown about computer hacker Kevin Mitnick, in which he plays a freshly minted FBI agent on his trail, Austin Powers:The Spy Who Shagged Meand Attitude, directed by Rob Nelson, who won both the Cannes Palme d'Or and the Sundance Festival's Best Picture Award for Northern Lights.
He has appeared in episodes of The X-Files and The District and in Rain, which aired on Animal Planet.