Cast Members
Daniel & Luis Moncada as The Cousins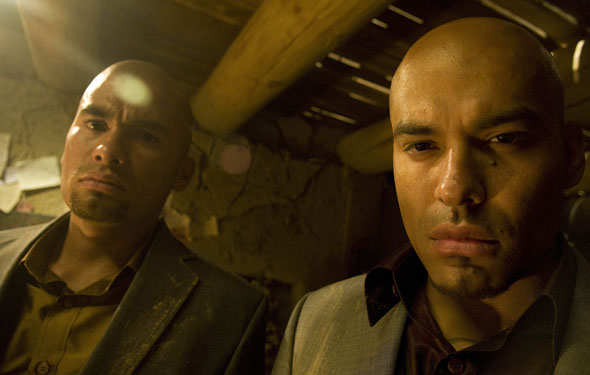 Luis Moncada
Luis Moncada was born in Honduras and moved to the Los Angeles area with his mother and two brothers in hopes of a better life with more opportunities. However, raised in a neighborhood entrenched with gangs Luis soon found himself involved with the wrong crowd. But a part of him always knew that he wanted more than what the gang life had to offer. While working security on a movie set he was offered a small role. That small role soon turned into a career with the help and support of his agent Nancy Chaidez. Growing up he never imagined himself being an actor, but he is extremely thankful for the opportunities and has embraced his career to the fullest.
Luis first found himself in the movie Collateral directed by Michael Mann working with Tom Cruise and Jaime Foxx. Since then Luis has appeared in several films including but not limited to; Fast & Furious alongside Vin Diesel, Days of Wrath, Vengeance and Latin Dragon.
After having worked amazing roles on shows like In Plain Sight, The Cleaner, Castle, The Closer, Dark Blue , ER, Leverage and numerous others, Luis got the chance to recur on 8 episodes of Breaking Bad.
Having tattoos covering most of his body including his eyelids might make him some one you would be wary of. But time after time, the cast and crew fall in love with his alluring personality and infectious smile.
Daniel Moncada
Daniel "Danny" Moncada was born in Honduras and came to the Los Angeles area with his mother and two brothers. Though never officially in a gang, he still found himself enmeshed in the lifestyle alongside his older brother Luis. But soon, Danny was inspired by his brother to leave the gang lifestyle. He started working security on the movie sets.
Danny's big break came from the opportunity to audition for "The Cousins" role on Breaking Bad. His brother Luis had first auditioned for the role. The Casting Director told Luis they loved him but they were looking for real cousins or brothers for the parts. Luis said no problem, "I have a brother."
He came home and told Danny to shave his head, gave him a script and told him to memorize the lines. The two went back for the audition, and the rest is history.
Danny is immensely grateful for the opportunity Breaking Bad afforded him. He is now represented by the Nancy Chaidez Agency and actively auditioning for other roles.
Read an interview with Daniel and Luis Moncada for Season 3 »