Cast Members
Christopher Cousins as Ted Beneke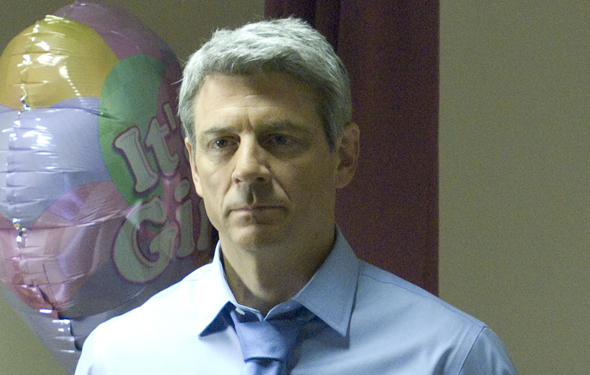 Though born in New York City, Christopher Cousins was raised in Oklahoma where he always assumed he would grow up to be a painter. He caught the "acting bug" as a senior in high school and left his home at the age of seventeen to attend the Acting Department at Boston University and graduated with a BFA from the School of Fine Arts. Christopher then returned to the city of his birth and began his career in the theatre where he played such roles as Norman in The Norman Conquests, Mercutio in Romeo and Juliet and Macbeth in Macbeth. He was first introduced to television on , Another World, As The World Turns and One Life To Live. He went on to guest starring roles in Law and Order, Swift Justice, and Prince Street and had a recurring role on Feds.
Cousins moved to L.A. in the late '90s to star in the series Opposite Sex with Milo Ventimiglia. His recent recurring roles include Charles Reilly on Lipstick Jungle opposite Kim Raver and Supreme Court Justice Wallace Rainer on Vanished. He has had other recurring roles in American Dreams, Joan of Arcadia and Stargate SG-1. Cousins has guest starred on numerous programs such as Criminal Minds, Chuck, NCIS, The West Wing, ER, The Practice, Boston Public, The Shield, House, Miracles, Without a Trace, Shark, Cold Case and Monk to name a few.
Film credits include: For Love of the Game with Kevin Costner directed by Sam Raimi, Wicker Park with Josh Hartnett, HBO's The Grudge 2 and Untraceable with Diane Lane and directed by Gregory Hoblit.
Aditionally, Christopher Cousins returned to painting while living in New York. Since moving to Los Angeles he has had several exhibitions at the Glass Garage Gallery, SoHo Gallery, The Lowe Gallery and Pharmaka Gallery. Outside of L.A. he has had exhibitions in galleries in Seattle WA, Atlanta GA, Boca Raton FL and international exhibitions in Venice, Italy and Hanoi, Vietnam.
Read an interview with Christopher Cousins for Season 2 »
Read an interview with Christopher Cousins for Season 3 »
Read an interview with Christopher Cousins for Season 4 »