Cast Members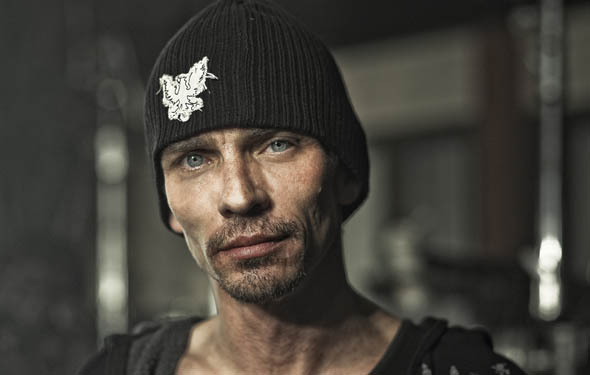 Charles Baker never gets recognized as Skinny Pete.
A gifted chameleon, Baker has taken on a variety of transformational roles, such as a man attacked by an alien-infected raccoon in Splinter, a soul-stealing demon in Mechanical Grave, and, of course, everyone's favorite meth-addicted thug, Skinny Pete. Baker was initially cast for one episode, but his role was expanded to recurring.
This led to more opportunities, including his casting as Charlie in Terrence Malick's highly anticipated upcoming untitled project. He can also be seen in HBO's multiple award winning film, Temple Grandin, as Billy, a ranch hand who befriends Temple (Claire Danes). Baker played Monkey John in the CBS mini-series, Comanche Moon.
He has appeared as a guest star on numerous television shows, of which some include In Plain Sight, Prison Break, The Good Guys, 187-Detroit and Chase.
Currently, Baker is starring in two films on the festival circuit: Odds or Evens, portraying a once-paralyzed suicidal man who is cured when he tries to kill himself. In Knife, his character is hell-bent on vengeance.
Baker likes to tackle parts that take advantage of his extensive training under legendary mime, Johnny Simons. Baker is a classically trained theatre actor, singer, and musician.
Baker is listed on imdb's 20 Rising Star Texas Actors to Watch out For. He currently resides in Texas with his family.