Cast Members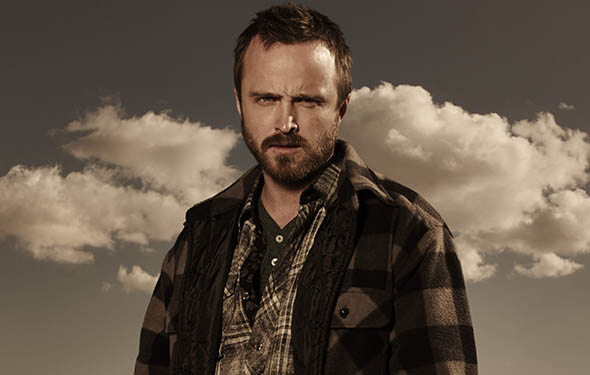 If you don't already, within the next year you will know Aaron Paul's name. Many already recognize him as meth-kingpin-apprentice-seeking-moral-redemption Jesse Pinkman, as he continues to slay audiences by seamlessly oscillating from his famous "YO, bitch!" catchphrase to his tearjerker waterworks moments. Already twice a Primetime Emmy Award winner for Outstanding Supporting Actor in a Drama Series, Paul is set to become a part of Hollywood's next generation of movie stars.
What has perhaps been the most telling aspect of Paul's career has been his inherent ability as an actor to become a storytelling chameleon. A native of Idaho, he's remained true to his humble roots, choosing roles he's deeply invested in bringing to life. Fans who followed him in his early career were awed at his chilling turn with Tony Goldwyn, Monica Potter and Garret Dillahunt in producer Wes Craven's psychological remake The Last House on the Left after his quiet performance in HBO's well-received series Big Love, where he convinced Amanda Seyfried's character to leave behind her polygamous family for their loving, monogamous relationship.
Still others may have noticed him in 2012's Smashed with Mary Elizabeth Winstead, Octavia Spencer, Nick Offerman and Megan Mullally. Winner of the Special Jury Prize at Sundance, the film about the disintegration of a couple's relationship based on their mutual love of alcohol had Peter Travers of Rolling Stone calling Paul "dynamite," cementing his status even further as a stellar actor on the rise.
Audiences will have even more Aaron Paul to look forward to with the addition of two upcoming releases: the adaptation of Nick Hornby's novel A Long Way Down -- opposite Pierce Brosnan and Toni Collette -- about a group of friends who make a pact to kill themselves on New Year's Eve and Decoding Annie Parker -- alongside Helen Hunt, Samantha Morton and Richard Schiff -- in which Paul joins breast cancer patient Annie Parker (Morton), who, despite the beliefs of the medical establishment, stops at nothing to solve the mystery behind her illness. While his roles have run the gamut --from feature to television to the Korn "Thoughtless" music video for which people still remember him -- what hasn't changed has been his emotionally gut-wrenching performances.
Soon, however, audiences will see another side of Paul when he stars in DreamWorks' and Steven Spielberg's thrilling joy ride Need for Speed. Currently shooting across the country, he is joined by Dominic Cooper, Imogen Poots and Michael Keaton in this live-action imagining of the popular Electronic Arts video game.
Paul currently resides in Los Angeles. When not working, he can often be found enjoying concerts, relaxing with a glass of Bushmills or entertaining readers on Twitter.
Read Part 1 of an interview with Aaron Paul for Season 1 »
Read Part 2 of an interview with Aaron Paul for Season 1 »
Read Part 1 of an interview with Aaron Paul for Season 2 »
Read Part 2 of an interview with Aaron Paul for Season 2 »
Read an interview with Aaron Paul for Last House on the Left »
Read an interview with Aaron Paul for Season 3 »
Read an interview with Aaron Paul for Season 4 »
Read an interview with Aaron Paul for Season 5 »
Read an interview with Aaron Paul for the Final Episodes »