Cast Members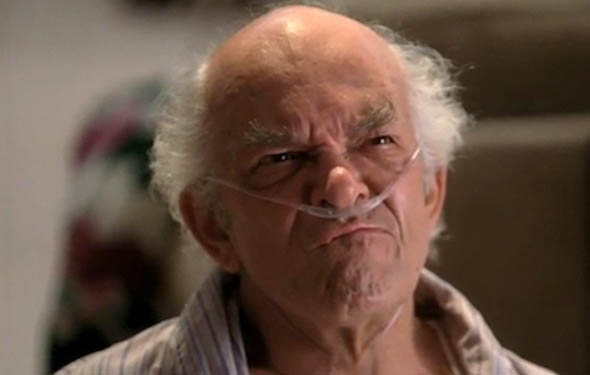 Actor Mark Margolis is most recently on screen as Hector "Tio" Salamanca on AMC's hit Breaking Bad, in which he plays a former drug kingpin who is unable to speak or walk due to the lingering effects of a stroke.
Margolis was born in November 1939 in Philadelphia, and moved to New York City at a young age to pursue a career in acting. Under the wing of famed acting teacher Stella Adler, who Margolis sees as a "larger than life" influence on his work, he launched his career with an early focus on theater, where he earned major roles in large-scale productions including Infidel Caesar, a Broadway show based on Shakespeare's Julius Caesar. Shortly thereafter, Margolis founded Blue Dome, a touring theater company that performed avant-garde productions, including Antonin Artaud's The Conquest of Mexico, at colleges and universities across the United States, largely funded by the New York State Council on the Arts.
Margolis then returned to theater in New York, and appeared in more than fifty plays in New York's Off-Broadway including Uncle Sam, and The Golem. While he is more focused on film and television these days, he "does plays when he cannot live without them," which led him to his most recent role as Bernie Madoff in an upstate New York production entitled Imagining Madoff.
Margolis has had many recurring roles on television in addition to Breaking Bad including Oz, The Equalizer and Kings, as well as guest appearances on a number of popular shows including Californication, Person of Interest and Crossing Jordan.
Margolis has an equally illustrious film career that spans over thirty years and includes seventy films, many of which have been critically acclaimed. He is best known for playing Alberto in Scarface and for appearances in all four of Darren Aronofsky's films, including The Wrestler and Pi, Aronofsky's first film and one that Margolis considers a favorite.
Margolis was recently nominated for a Saturn Award for Best Guest Performer on Television for his role in Breaking Bad. He credits his ability to play the critically praised Tio on the show, in part, to a family member who he observed and cared for following a paralyzing stroke, a fate similar to that Tio suffers.
Upcoming for Margolis is an appearance in Stand Up Guys opposite Christopher Walken and Al Pacino, which just wrapped in Los Angeles.
Margolis resides in New York City with his wife Jacqueline. They have one son, Morgan Margolis, the CEO of Knitting Factory Entertainment in Los Angeles. He is a lifetime member of the Actors Studio and conducts occasional acting workshops for young actors in New York City.
Read an interview with Mark Margolis for Season 2 »
Read an interview with Mark Margolis for Season 4 »